Chairman's Day this year took place on September 5th and a beautiful sunny day it was which was a rare thing for the summer of 2015!
Tennis was played from 2:30 to 5:30 in a men's and ladies doubles format. A men's and ladies doubles semi-final was then played. The beaten semi-finalists were Phil Brangan-Bolger and Veronica McKenna and Mick Hughes and Ken O'Connor. The final was played by Joe Stanley and Marinda Sugrue V Una Kearns and John Carroll. Joe and Marinda were the winners.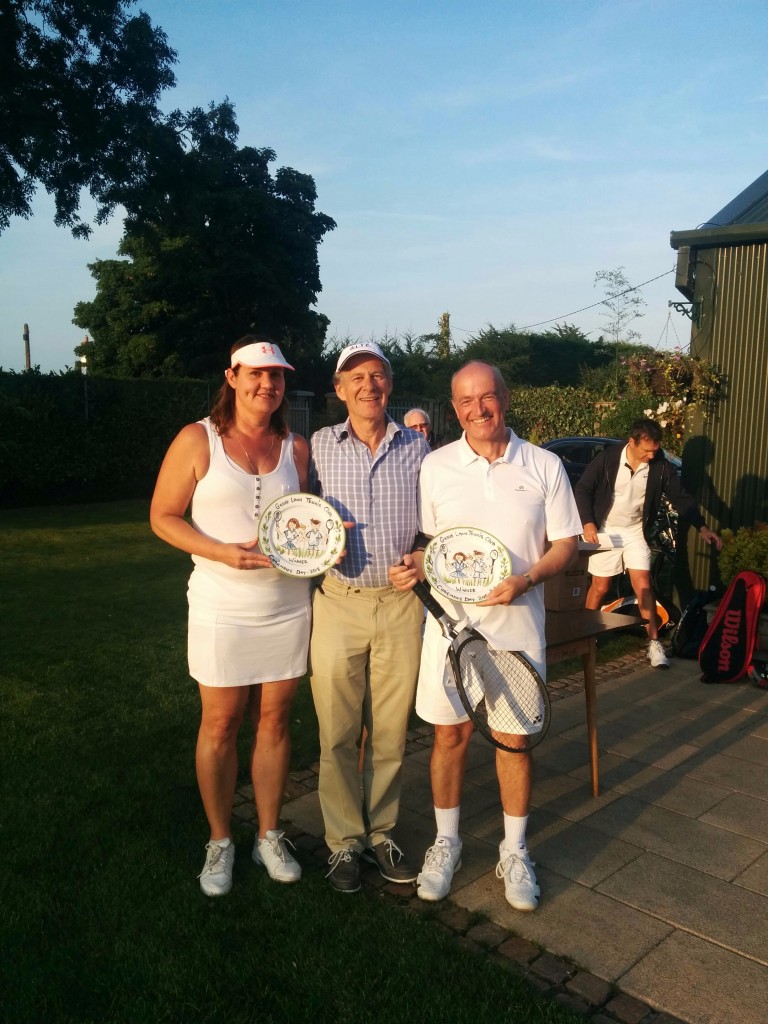 By the time the tennis was finished the BBQ coals were red hot and ready to cook mouth watering steaks and marinated chicken fillets. This was accompanied by freshly made salads and roasted potatoes. We were then treated to pavlova and profiteroles for dessert.
Chairman, Graham Cure was awarded Honorary Life Membership of the Grove for his dedication to the club as Chairman for the last 10 years.